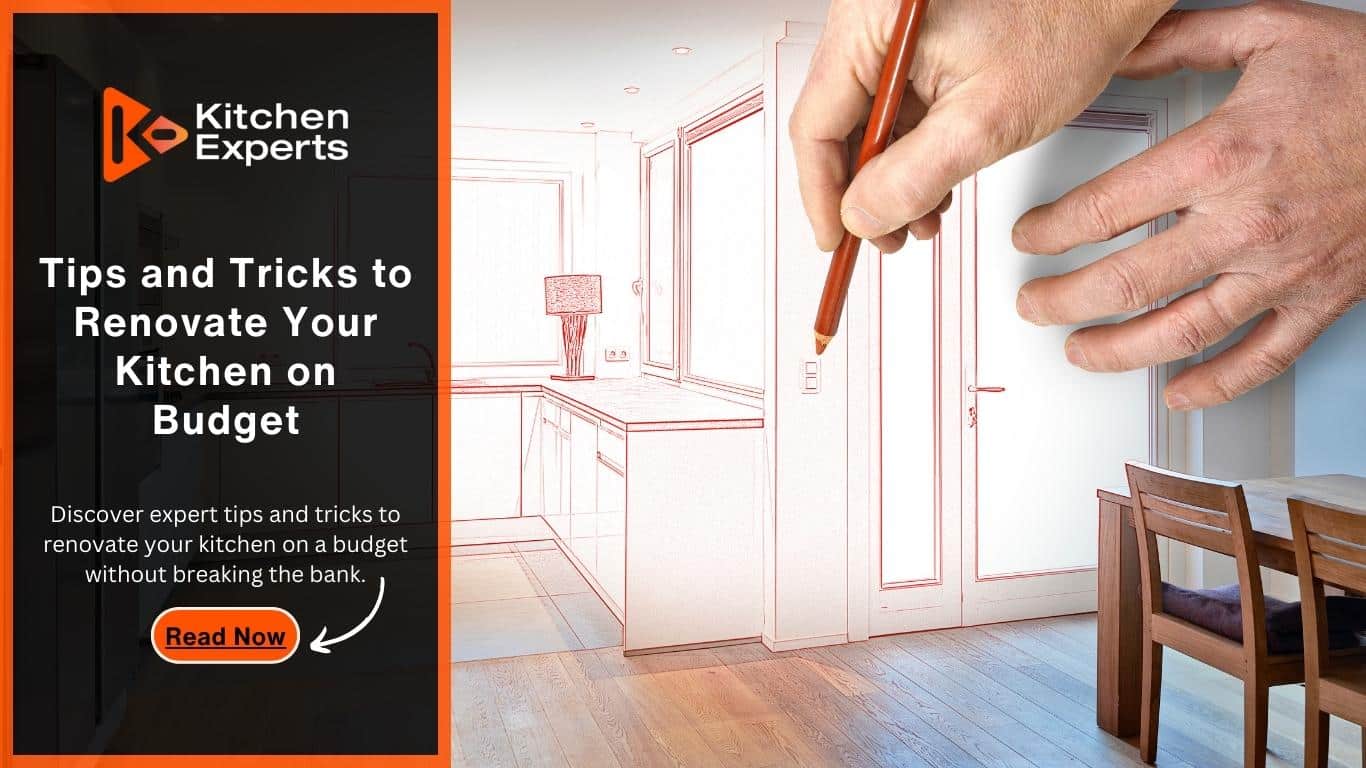 Are you thinking of giving your kitchen a fresh and stylish makeover without breaking the bank? Well, you're in the right place. Today, we'll walk you through some expert tips and tricks to renovate your kitchen on a budget. Whether you're looking for new kitchen doors, kitchen units, or kitchen accessories, we've got you covered with practical advice that will not only enhance the aesthetics of your space but also attract cost-conscious homeowners. Let's get started.
Revamp Your Kitchen Doors
One of the most cost-effective ways to breathe new life into your kitchen is by upgrading your kitchen doors. Instead of replacing the entire cabinet, consider replacing just the doors. This not only saves you money but also provides a fresh and modern look to your kitchen. Kitchen Experts offer a wide range of door styles and finishes, so you can easily find one that suits your taste and budget.
Embrace Open Shelving
Open shelving is a fantastic option if you want to give your kitchen a trendy and spacious feel without the need for extensive remodelling. By removing a few cabinet doors and opting for open shelving, you can showcase your kitchen accessories, such as beautiful plates, glassware, or decorative items. This not only adds a personal touch to your kitchen but also saves money on expensive cabinet doors.
Upgrade Your Hardware
Sometimes, the little things can make a big difference. Replacing your old cabinet knobs and drawer pulls with new, stylish hardware can instantly modernise your kitchen. It's a simple yet effective way to revamp your kitchen's appearance without major expenditures.
Focus on Lighting
Good lighting can make your kitchen look more inviting and spacious. Consider upgrading your lighting fixtures with energy-efficient and stylish options. Pendant lights or under-cabinet lighting can be both functional and decorative, adding a touch of elegance to your kitchen space.
Update Your Backsplash
A new backsplash can breathe life into your kitchen. Choose affordable, yet stylish, materials like peel-and-stick tiles, subway tiles, or even paint. This quick and easy update can have a massive impact on the overall look of your kitchen.
Conclusion
Renovating your kitchen on a budget is entirely possible with some strategic planning and creativity. By following these tips and tricks, you can transform your kitchen into a stunning and inviting space without draining your wallet. Be sure to visit the Kitchen Experts and happy kitchen remodelling. You can also check "Tips to increase the kitchen storage".